About Smart Subscribe
As web browsers optimize their user experiences, our team is constantly building innovative ways to optimize our clients' messaging strategies.
User experience is at the heart of what brands want to offer their clients, and it can be exceedingly difficult to separate your website experience from your competition. Our goal is to empower our customers to be able to offer the best messaging experience possible for their visitors and subscribers.
To do this we've developed Smart Subscribe, which allows you to create a great subscriber experience for your visitors, as well as protect your domain reputation.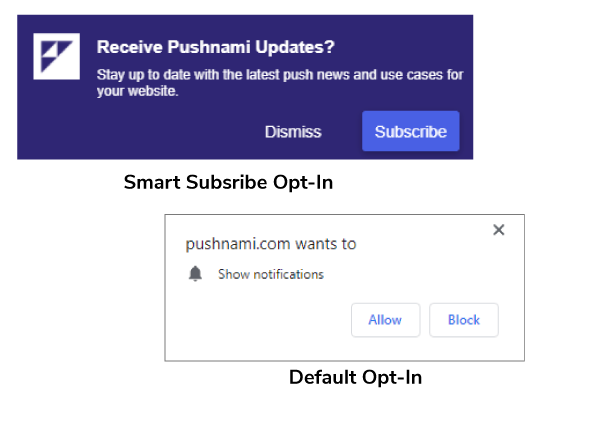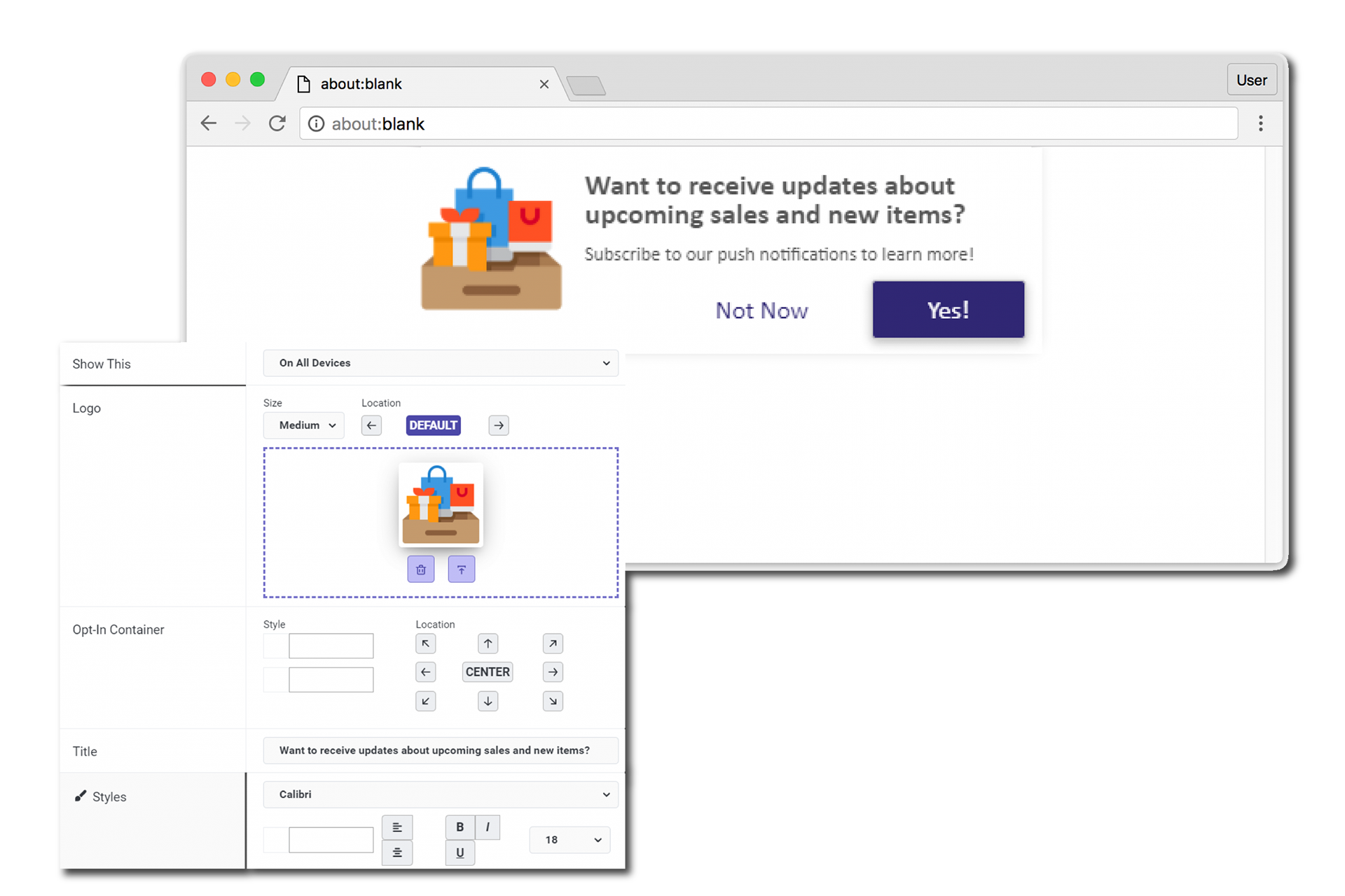 Leave the Default Opt-In Box Behind
Smart Subscribe is a fully customizable, behavior-based prompt that helps you maximize your subscriber rates for both push notifications and email.
Interested in creating a unique opt-in for Android tablets using Google Chrome version 83? What about desktop devices running Apple OSX using Firefox? With Pushnami, it's easy to set up and optimize different prompts for all devices and browsers that your website traffic uses.
Smart Subscribe Prevents Browser Penalties
The crucial benefit that Smart Subscribe can offer Pushnami clients is that it helps prevent browser penalties.
Similar to how email providers like Gmail track block/spam rates, web browsers are starting to penalize websites with high push opt-in "block" rates. To maintain and even improve your opt-in rate, Smart Subscribe enables you to put the power back in your hands. If a user decides to select "block", your website won't be penalized by the browser.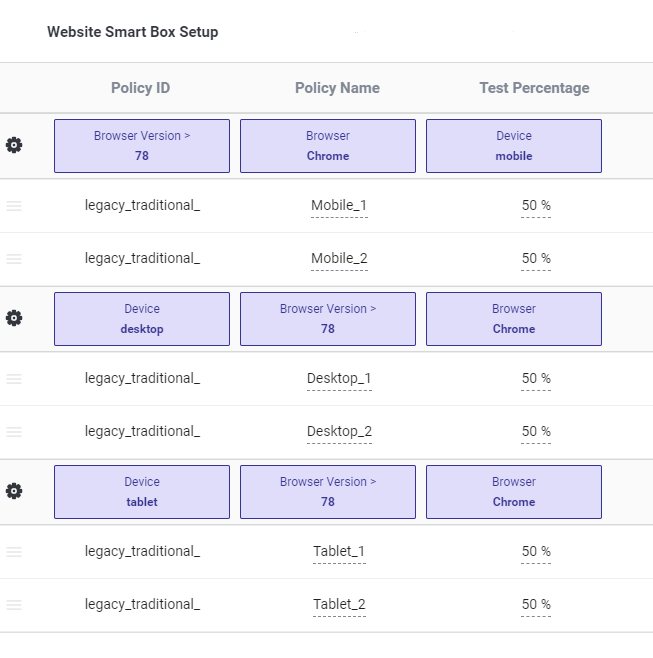 Completely Customizable
Smart Opt-In prompts can be adjusted to conform to your preferred messaging and branding, and can be triggered to appear based on individual visitor actions such as on scroll activity, individual page visit, and by the individual session number.
A/B Testing Enabled
Utilize A/B testing to determine the best combination of segmentation and behavior rules possible. This allows you to easily create and run tests that can help optimize your customers' experience with just a few simple clicks.
Segment by Device/Browser
Segmentation rules can be created to trigger the Smart Opt-In based on the device type, browser version, and weekly opt-in rate %. The Pushnami team of experts can help you set up an optimal strategy to ensure that you're offering your clients the best user experience possible.